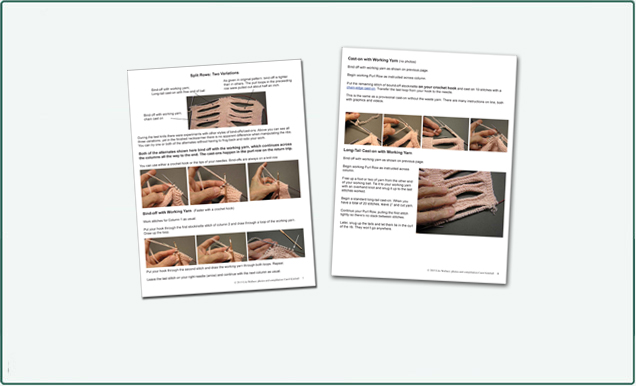 If you're working from a tablet or a smart phone, please consider go to your local library or office supply store for printouts of PDFs.
This was taken from instructions (which I edited and added to, content here is mine) for Lita's Mystery Knit-A-Long Neckwarmer on Ravelry early in 2015. This is why the page numbers are off.
Lita's original pattern called for what was essentially an extended buttonhole, where the bind-off is immediately followed by the cast-on. This variation casts off on one row and casts on at the next, with less turning of work. Both types of slit are useful.