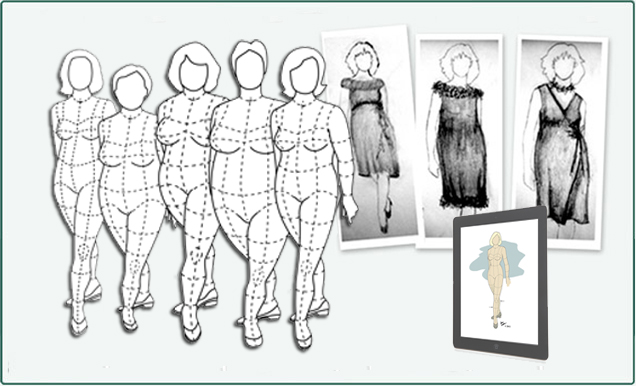 Designing is easier if the garment is going "on" its own body. The dresses above were drawn by a customer on her own figure, left. All bodies are now in the pose used for the Fashion Illustration for Any Body Course (approved as a reference for the ASDP Certification Program) and current Master Sketch Pad. Click on "What's needed to order" below for more information.
Insert for Master Sketch Pad: $15.00, body with flat colors for iPad: $20.00 (please email via the "Contact Me" link below)
These are drawn as you appear to others, not as you see yourself in a mirror. If you want your hairstyle reversed, tell me!