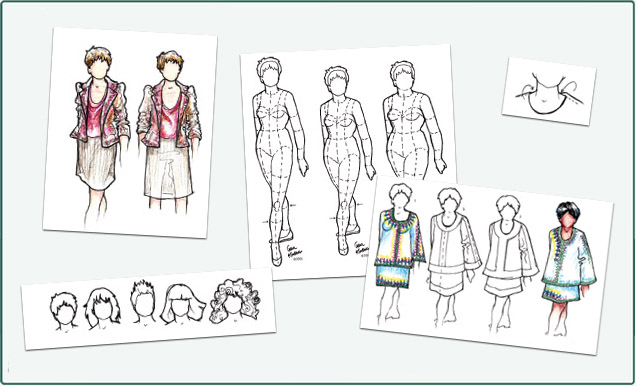 You know how valuable it is to be able to sketch quickly or illustrate with more care, yet the thought of picking up a pen or pencil scares the willies out of you? I can help. Start by downloading the free tutorial and a page of the body templates – it looks easy to get into because it is. Set a timer and play for ten or fifteen minutes, then go have a walk or a cup of tea. You'll be surprised at how good you are, and how quickly you get even better.
(The video link is under "Tutorials")
If you're working from a tablet or a smart phone, please consider going to your local library or office supply store for printouts of PDFs.
Four different bodies to use for your own sketching, in black line and light gray.
Note to print correctly: on the PDF printing dialog page, "Page Handling" box (center left), for "Page Scaling" select "None".