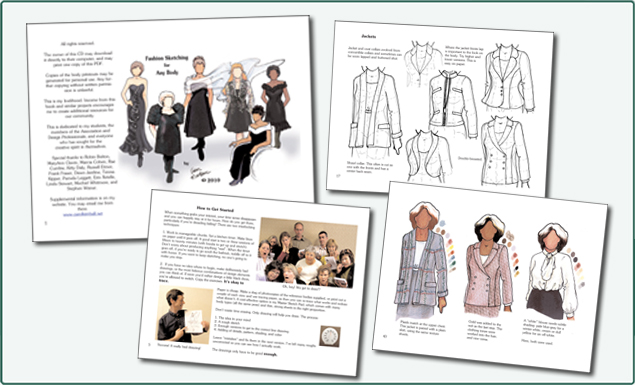 Fifty pages of complete instruction, a set of bodies with guidelines to draw over (hourglass, shorter hourglass, heavier hourglass), and other support materials. This is the complete version of my free 2-page tutorial. After twelve hours in a recent class, a guy who had hardly picked up a pencil was drawing better than a lot of (paid!) professionals that I've worked with.
This is a CD, not a DVD – the images don't move. Please be sure you're ordering what you want.
The four sample pages are the ones above, except substitute the Table of Contents (including a list of what else is on the CD) for the one with the terrorized students.
If you are not in the U.S.A. and want a download, please email me.
79.95 + 6.00 Priority Shipping for the CD. Also available as a download. Add the Master Sketch Pad and save!